About Storage
What is a storage?

A storage is persistent and can be allocated to an app to retain data in a defined volume path.
The
Storage page provides information about all the storage allocated to the apps in your project and enables you to delete them and create new ones.
Storage are listed with some basic information, such as the name of the storage (a), its path (b), the maximum volume set (c), and a link to the linked app (d), if there is one.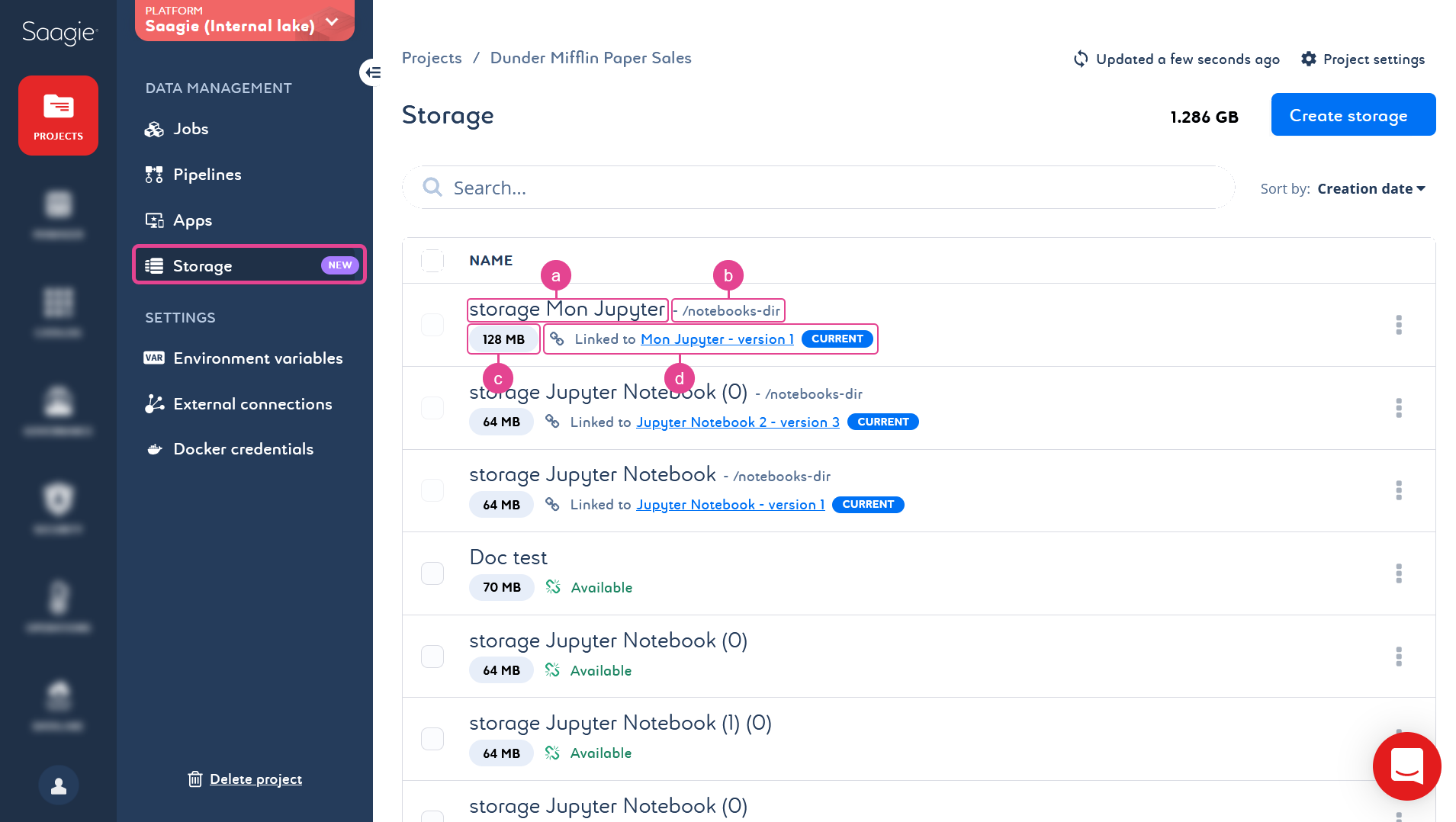 When installing an app from the Saagie catalog, the storage is created and attached by default.
When installing a custom app, the storage is defined during the installation steps. You can choose to attach to your app to an existing storage, or you can create it on the fly.
In both cases, storage management works the same way: storage can be unlinked or deleted. However, you cannot unlink or delete a storage attached to a version of an app that is in use and displays the Current

status.
Click a storage in the list to view more details. A panel opens with the information that you can also edit.